A welfare check between two icons: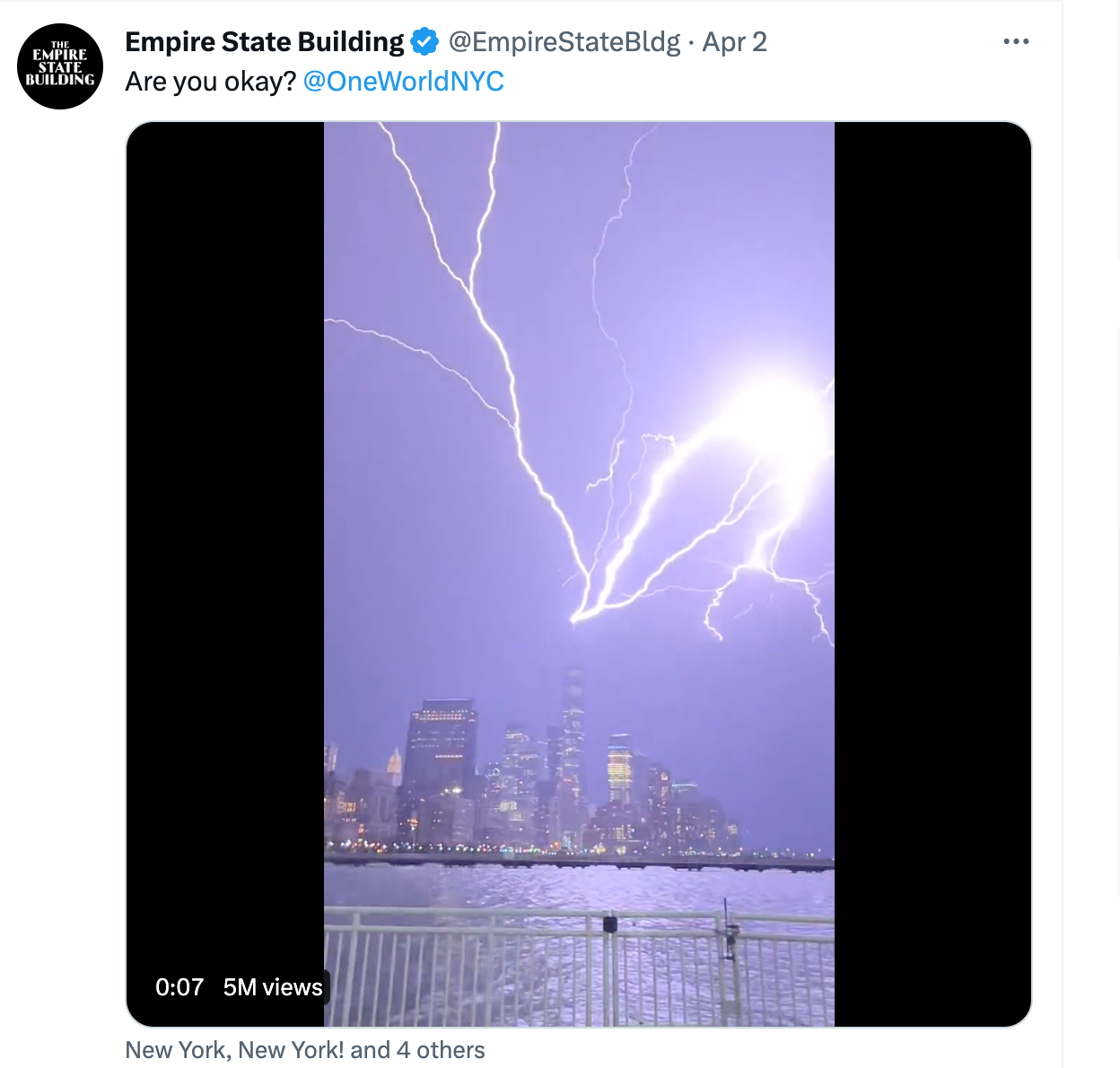 Lightning striking One World Trade Center in New York City over the weekend. 📷: Max Guliani. According to statistics this happens roughly 38 times a year to the tallest building in the U.S. Some interpreted it as a foreshadowing of one of our big news stories: the former President appearing in a Manhattan courtroom - read below for more!
---
Quote To Start Your (Easter) Week
"I'm still alive!"
Pope Francis joked as he left the hospital after receiving treatment for bronchitis. While the 86-year-old pope is experiencing some ongoing health issues, he returned to the Vatican on Saturday and held Palm Sunday Mass yesterday. It is unclear how active he will be during Holy Week gatherings leading up to Easter.
---
🗓 THE WEEK AHEAD
Monday: NASA revealed the names of the astronauts who will travel around the moon on Artemis II this morning. NASA astronauts Christina Hammock Koch, Reid Wiseman, Victor Glover, and Canadian Space Agency astronaut Jeremy Hansen will crew travel around the moon on a 10-day journey, the first lunar trip in over 50 years. Meanwhile in Houston, the Men's NCAA basketball final is tonight. UConn takes on San Diego State after a wild March Madness that has really lived up to its name!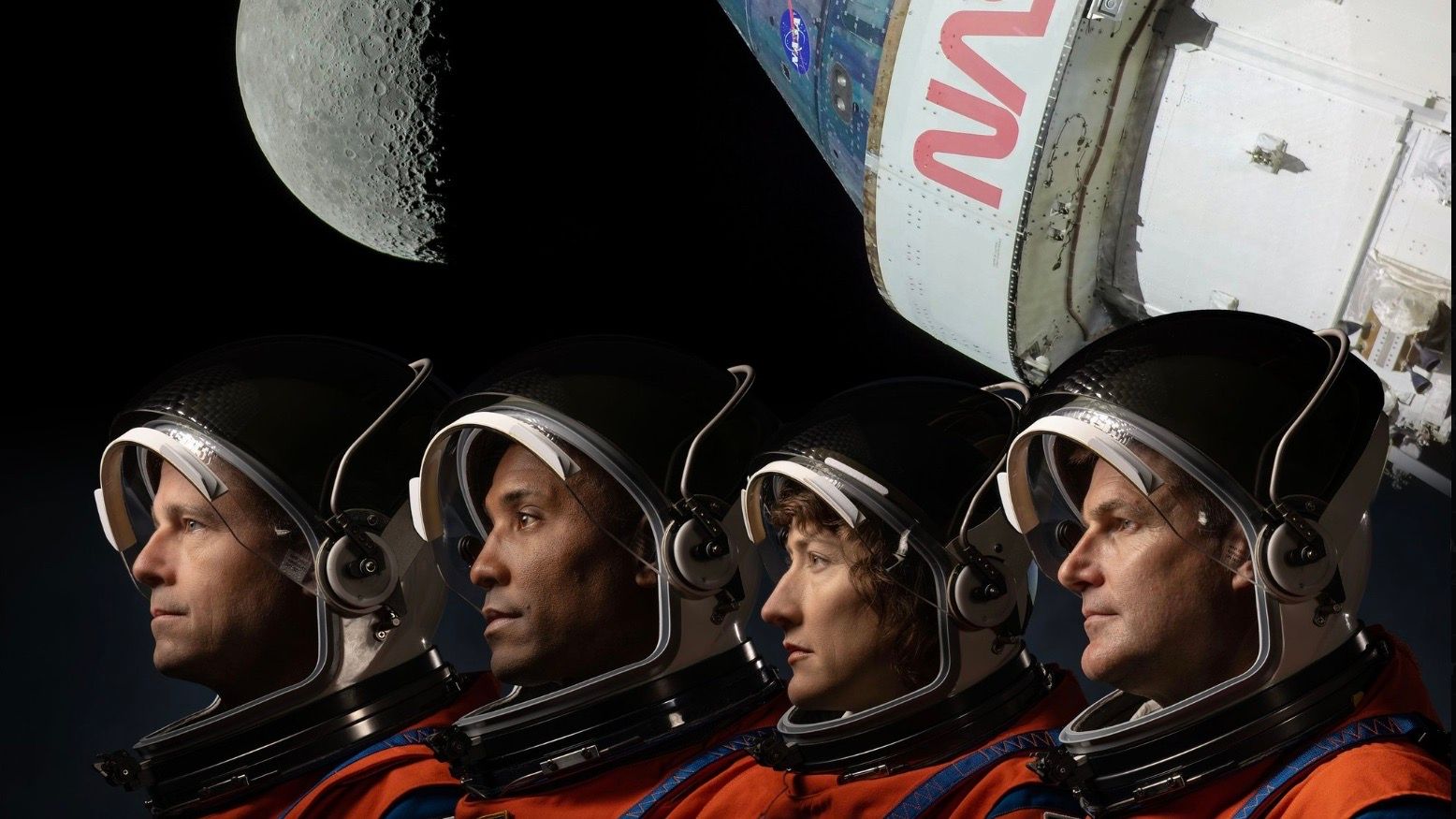 Tuesday: President Trump is expected to appear in court in New York after being indicted last week. Plus, a runoff race will determine the new mayor of Chicago, the third-largest city in the United States.
This post is for paying subscribers only