Your Debate Debrief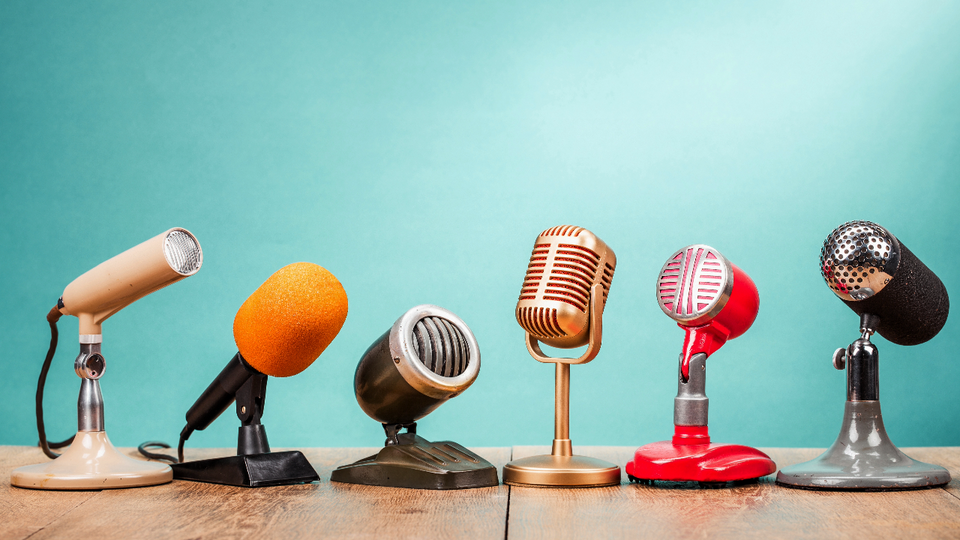 Reflection & Reporting On The First Republican Debate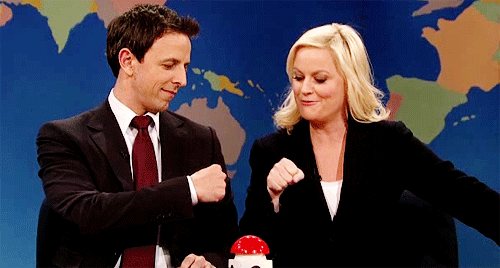 ---
A Letter From The Editor:
On the menu Thursday night: a healthy variety of big issues.
Throw in a dash of name-calling, several spicy rehearsed one-liners, and a side of periodic (expected) grandstanding, and you'll have the flavor of this primetime debate.
But I am left wondering: How many viewers left feeling satisfied? Or surprised? Or even ... inspired?
As I sift through the content of the two-hour affair, I am searching for the true news value of the opening Republican debate of the 2024 season – news value beyond it simply being "the first" which will automatically lead to more coverage.
Debates can often spawn a whole fresh news cycle – debates can spark curiosity about a topic or a candidate that can feel invigorating against a stale political backdrop. But this debate, from the vantage of my reporting desk, piled with notes and years of experience, did not. This doesn't mean the debate didn't matter. But it does beg the question: Does format serve the function for America in 2024?
After all, we didn't always have televised debates.
While many believe (as I did) that first televised presidential debate happened in 1960, between Vice President Richard Nixon and Massachusetts Senator John F. Kennedy, that's actually not true – the first televised debate related to a presidential campaign happened four years earlier between two women serving as surrogates for each candidate/party. Former First Lady Eleanor Roosevelt, a leading Democrat voice, faced off against Senator Margaret Chase Smith, an experienced lawmaker who represented then-President Dwight Eisenhower (a Republican). They debated about the pressing issues and merits of both parties two days before the election. The debate didn't change the outcome: the incumbent, Eisenhower, won as expected. But this opened the door for televised debates between candidates (Nixon and JFK) to happen four years later.
In a day and age where short soundbites rule on social media platforms like X (formerly Twitter), Instagram and TikTok, but longer conversations also dominate (cue Joe Rogan's massive audience), maybe we need to "refresh" our debate format. Can we really serve the public the way we've done it in the past? Should we consider a different setting with a more focused purpose – longer, more fruitful conversations (even with non-candidates) about what true leadership looks like in America and what actually defines each party related to that question? As the country emerges from a period of pandemic and moves toward new challenges, what seems to be missing is depth, depth needed in a landscape already full of one-liners, and 15-second clips.
Stated another way: the 2024 debate season kicked off depending on the candidates to define these big, important topics while they are busy trying to define themselves, which leaves everyone, including us, the voters and viewers, flailing for more.
So can and will debates matter in 2024? Can we unearth what really matters? What will it take?
We can let that question marinate ... I'm already thinking about how to facilitate on SmartHER News. If you have any thoughts, let us know in the comments below or by saying "hello": hello@SmartHERNews.com
Meanwhile, here are 3 takeaways and 3 key quotes in case you didn't have time to watch:
3 Takeaways: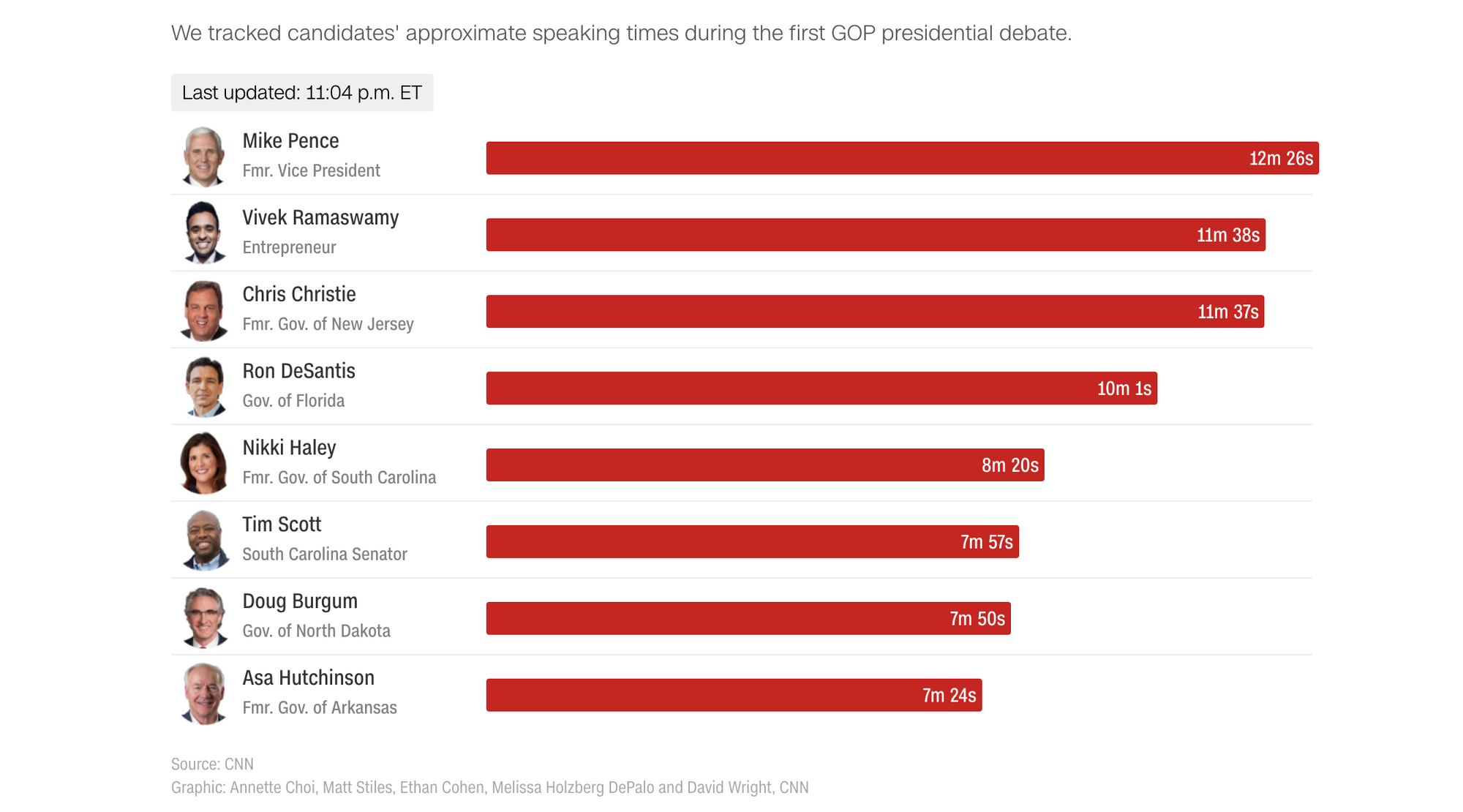 No clear winner but also no clear loser. Everyone got a turn. Moments of tension had moments of levity. No one destroyed their path to the presidency, but no one really carved a clear one out either. And you can see from this graph (shown above), that while not everyone got equal time, no one got left out – a victory for the moderators dealing with a crowded stage, and a victory for the audience to hear from some candidates with a less visible profile.

The topic or absence of President Donald Trump didn't feel omnipresent. Despite the inordinate amount of coverage about him before the event, the debate did not lead with the former President – the topic came up at about 46 minutes into the programming. And while the moderators asked some pointed questions about President Trump (and his fate), most candidates made references to him without saying his name, side-stepping landmines to make themselves targets or alienate potential support. President Trump's former campaign manager and White House advisor, Kellyanne Conway, said after the debate that because President Trump has more than 50% of Republican voters, these candidates know they need to not insult him to get a potential second look. Here's a link to President Trump's interview with Tucker Carlson that "aired" during the debate.

So many topics, so few revelations. The debate courageously covered an incredible amount of issues. Here's a list (roughly in order of the topics presented):
1. Economy
2. Climate Change
3. Abortion
4. Homelessness and Crime in America
5. President Trump
6. Ukraine/Foreign Policy
7. China
8. Southern Border
9. Education
10. Lightning Round (questions including whether a president should have to pass a mental/physical test to serve, faith, and even...aliens) & Closing Statements: Why would each candidate be "the person who can inspire this nation to a better day?"
All of the topics matter but we don't walk away with new clarity from the candidates, or any big revelations on these matters that changes what the candidates (or even the Republican party) has said in the past. In short – we got a lot, but more of the same.
3 Notable Quotes:

"Consensus is the opposite of leadership." – Vice President Mike Pence responding to Nikki Haley during a debate on abortion when she explained why she did not believe in a feasible federal ban on abortion.

Conversation Starter: Is this true? Is consensus the opposite of leadership? What does true American leadership look like in America? Do the American people believe in a leader that can find consensus or not?

"The American president needs to have moral clarity. They need to know the difference between right and wrong. They need to know the difference between good and evil." – Former South Carolina Governor Nikki Haley answering a question on Ukraine. A broad statement that seemed to refocus the foreign policy conversation (we put the clip below).

Conversation Starter: Does the choice for president truly come back to who knows some of the basics best?

"Thanks for letting me introduce myself." – Entrepreneur Vivek Ramaswamy. Vivek (he says his name is like "cake" – Vi-vake) Ramaswamy arguably told his story most effectively with energy and passion. Based on how others confronted the rising star, it's clear he is a perceived threat. At 38 years old, Vivek had the benefit of rising poll numbers, a clean slate having never served in office and fresh perspective. He described the debate as "fun" afterwards, but he also took some stinging shots at his rivals that could land as brave or disrespectful depending on your point of view (for example he described a challenger[s] as a "super PAC puppet"). Regardless, Ramaswamy will remain one to watch.

Conversation Starter: Will Ramaswamy's age or lack of political experience help or hurt him in 2024?

P.S. The youngest president ever elected in a general election? JFK at age 43 – and a televised debate had a hand in that too.

P.P.S. Extra trivia, after President William McKinley was assassinated in 1901, Theodore Roosevelt became the youngest president to serve at age 42.
If you're going to listen to one portion of the debate – I edited this segment for you: A conversation on Ukraine. This reflects the many different perspectives within the Republican party and each candidate makes strong points. Listener/Viewer discretion advised. Former New Jersey Governor Chris Christie gives an unexpectedly (but not inaccurate) graphic description of the situation in Ukraine – it caught me off guard and I had to pause when my eight-year-old stumbled sleepily into my office.
But at the end of the day – the future is a family affair, just one more reason why this election matters.
That's your SCOOP on the debate. Can't wait to hear your thoughts!
Jenna
---
If you're receiving this email, you've either already signed up for SCOOP or are still thinking about it! Haven't signed up yet and like what you see? Get SCOOP delivered to your mailbox every Monday with a cheat sheet on what to watch for in the week ahead and why it matters – plus a special report from Jenna to listen or watch on the news to know.
We're honored to share this moment in history with you. Click HERE or the button below to join us! 👇🏼
This post is for paying subscribers only