The Little Known Backstory To The "GOP" – Plus: What Makes A Hurricane?
We take a closer look at the acronym center-stage for the first presidential debate of the 2024 election season – plus: the storms to watch, and a new way to look at the moon (and why it matters).
A motivating quote to start your week:
"You have to dream big to achieve big things and, when the opportunity arrives, take advantage of it."
Spanish soccer star Salma Paralluelo, who at 19 years old, helped lead Spain to victory in the Women's World Cup tournament on Sunday in a 1-0 match against England. The victory established Spain as just the second country ever (after Germany) to have won both the women's and men's World Cups.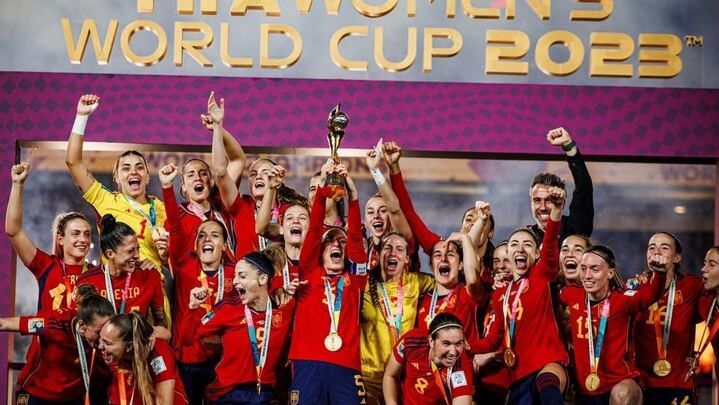 ---
🗓 THE WEEK AHEAD:
Monday: U.S. President Joe Biden and first lady Jill Biden will travel to Maui amid ongoing search, rescue and recovery efforts. Meanwhile in South Korea, U.S. and South Korean forces will begin their second annual round of large-scale military exercises. The joint drills come amid increased tensions with nearby North Korea.
Tuesday: A group of major emerging economies (known as BRICS - Brazil, Russia, India, China and South Africa) will gather for a three-day summit in South Africa. The group accounts for more than 40% of the global population and more than 25% of the global economy. While most of the member nation's top leaders are expected to attend the summit, Russian President Vladimir Putin won't be there in person (he will participate via video link, according to a Kremlin spokesperson) because of a warrant for his arrest for alleged war crimes in Ukraine issued by the International Criminal Court.
Wednesday: The first Republican Party presidential debate occurs in Milwaukee, Wisconsin. More on this in the cheat sheet below.
Thursday: Ukraine Independence Day, which marks the date in 1991 when Ukraine officially separated from the Soviet Union. More on the state of Ukraine in the cheat sheet.
Friday: Deadline set by Georgia prosecutor Fani Willis for former President Donald Trump to voluntarily surrender to authorities for processing.
Saturday: College football season kicks off. Here's a comprehensive schedule for the season.
This post is for paying subscribers only