A reflection on one of the most pivotal days in American history.
Quote To Start Your Week:
"... we're still heading up …"
Captain Patrick John Brown, Ladder Company 3, on the 35th floor of the World Trade Center's North Tower at around 9:21 a.m.  

A hijacked plane, flown by Al Qaeda terrorists, had intentionally hit the building at 8:46 a.m. on September 11th, 2001; moments later, another hijacked plane hit the World Trade Center's South Tower at 9:03 a.m.  

24 firefighters from Ladder Company 3 responded; 12 including Captain Brown perished that day.  

Nearly 3,000 people overall were killed during the terrorist attack, including 343 New York fire fighters. BTW: Ladder 3 was founded on September 11, 1865.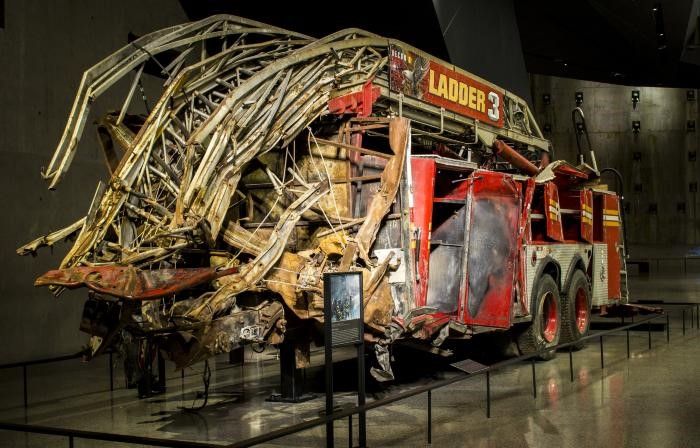 ---
‌🗓 THE WEEK AHEAD
Monday: United States President Joe Biden will mark the 22nd anniversary of 9/11 in Anchorage, Alaska, where he will join 1,000 first responders and their families at a military base. Vice President Kamala Harris will commemorate the day at the National September 11 Memorial & Museum in New York City.
Tuesday: The House returns to Capitol Hill after a summer break. Major topics on the agenda include funding the government ahead of a September 30 deadline. And, Google's antitrust trial with the federal government kicks off. More on why it matters in the cheat sheet below.
Wednesday: The U.S. government will release an important report on how inflation impacts us (the Consumer Price Index ). And, on this day in 1814, the Star-Spangled Banner was inspired as Francis Scott Key watched a 25-hour battle between British and American forces take place from a ship.
Friday: London Fashion Week begins. In the meantime, curious about how New York Fashion Week is going? Check out this fun read, "How Peter Do's debut at Helmut Lang stole the show at NYFW."
Sunday: On this day in 1787, the U.S. constitution was signed. America's founding document remains the world's longest surviving written government charter.
---
🎙 YOUR EXCLUSIVE REPORT 👇‌
---
🇺🇸 NEVER FORGET:
A few news articles to mark this historic moment – 22 years after the worst terrorist attack in American history.
‣ The youngest victim: A 2-year-old, heading to Disney Land with her parents. A fact to ponder: We learned that some of the victims remain uncounted – here's our essay from last year.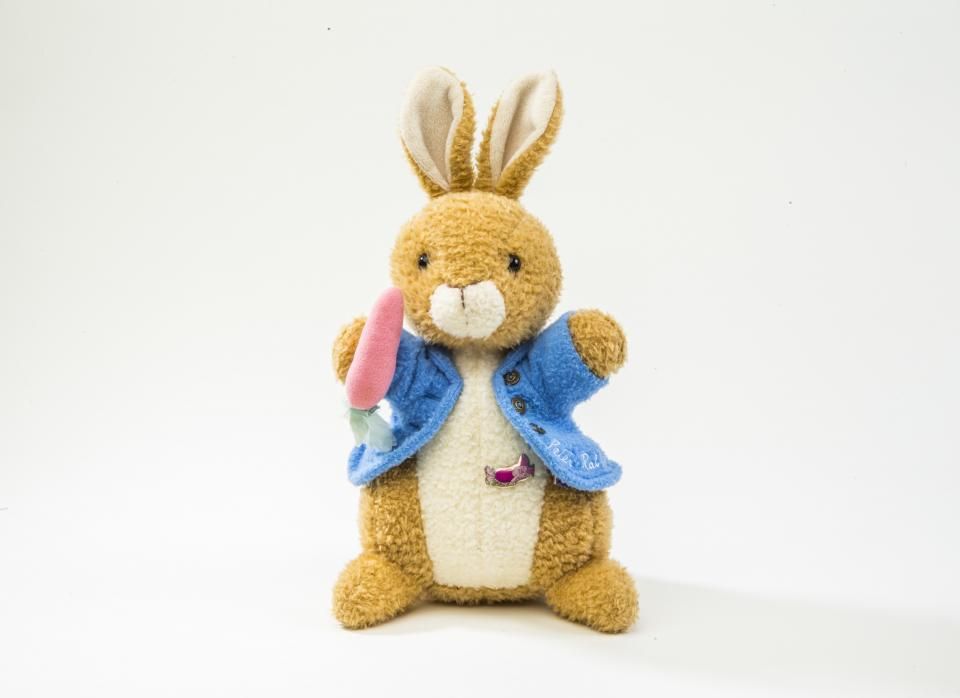 ‣ The hijackers: The majority of which were born and raised in Saudi Arabia, trained in Afghanistan (with safe-haven provided by the Taliban) before arriving in the United States.
‣ BTW: More than two decades later and after America's longest war, Al-Qaeda remains active in Afghanistan – including Al Qaeda members serving the Taliban government.
‣ America recently targeted Al-Qaeda in Africa.
‣ On our soil: The recent arrest of a teenager in Pennsylvania on charges related to his interaction with an Al-Qaeda group shows the ideology remains alive and well. Philadelphia District Attorney calls the incident the "most serious alleged terrorist activity prosecuted in Philadelphia County court in recent history."
‣ One of our most cherished conversations to mark 20 years since the 9/11 terrorist attacks: An interview with the man behind one of the most viewed photographs from that day – here's the podcast if you prefer that format:
---
One more beautiful tribute if you have time: Do you know about the 9/11 National Flag?
"That's what I want this flag to be, a symbol -- from broken we are whole."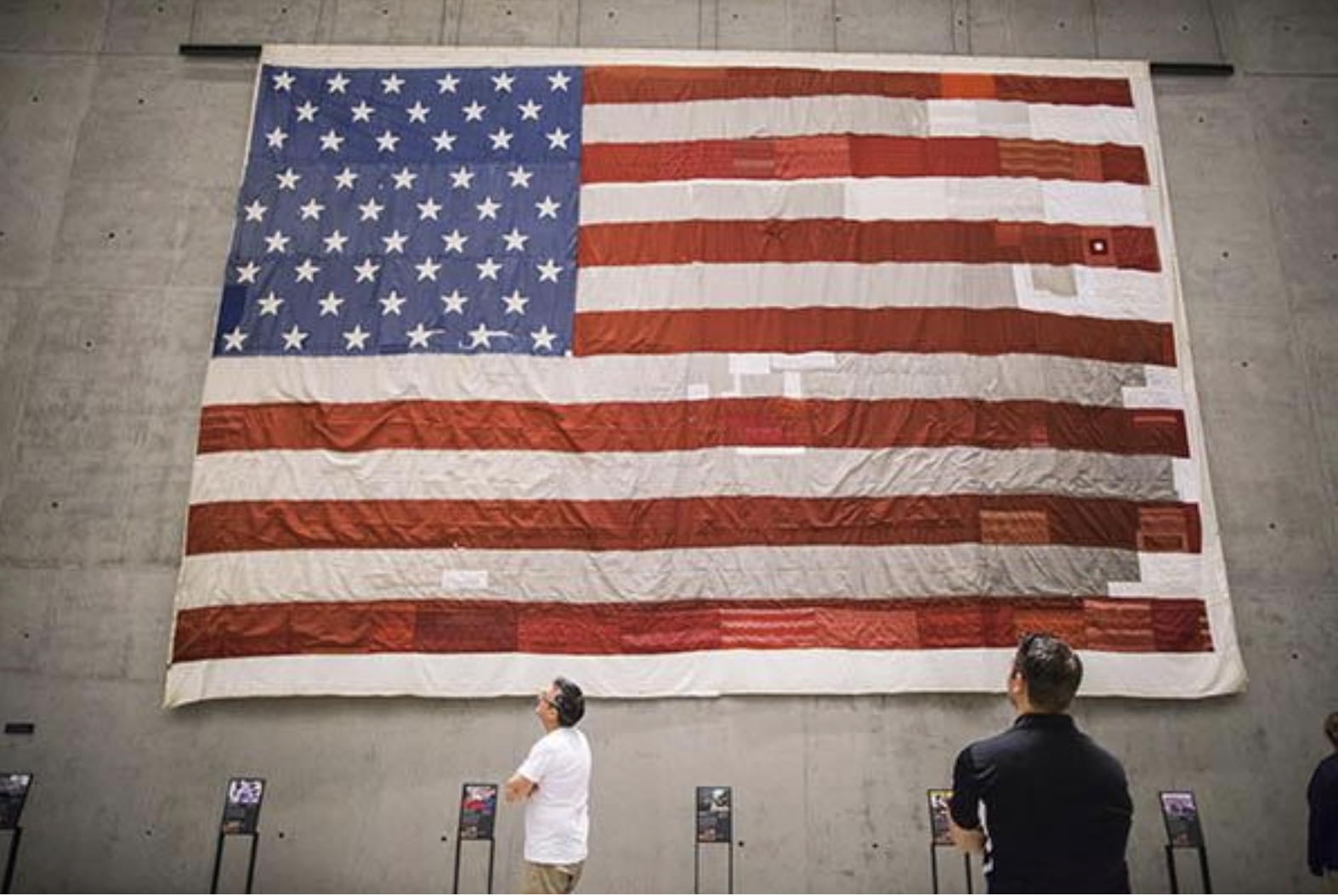 ---
🗞️ YOUR CHEAT SHEET OF WORDS, PEOPLE, THINGS TO KNOW:
💻 Google: An antitrust trial between Google and the U.S. federal government kicks off this week and is expected to last through mid-November. The Justice Department filed the suit in 2020, accusing Google of operating a monopoly, using its position as the world's top search engine to minimize competition while infringing on users' privacy. Google rejects the government's claims. If the court rules against Google, other companies like Mozilla and Apple (companies that receive payments from Google to make its search engine the default on their platforms) could be impacted. However, "Legal experts don't view an order to 'break up' Google as a likely outcome" (Axios).
🔍 Manhunt: Convicted killer Danelo Cavalcante (34) escaped from a Pennsylvania prison on August 31. Amid active search efforts, new video footage (from a previous co-worker's Ring doorbell camera) shows he has altered his appearance. Authorities reported that he stole a van (which has since been abandoned) and attempted to contact acquaintances over the weekend. He was spotted more than 20 miles away on the Ring (doorbell) footage, from where police search efforts were focused, and police are now "facing the reality of a much wider search ..." (CNN).
🇲🇦 Morocco: The North African nation experienced its largest earthquake in 120 years – a 6.8 magnitude earthquake with its epicenter near the city of Marrakesh. Early reports indicate more than 2,600 deaths and countless injuries. The New York Times reported Monday that while "dozens of countries, including the United States, have offered assistance, the Moroccan government had officially accepted aid only from Britain, Spain, Qatar and the United Arab Emirates."
🍭 Sweet Deal: J.M. Smucker has agreed to buy Hostess Brands, potentially merging two major snack companies. Smucker's brands include Folgers coffee, crustless sandwiches called Uncrustables, and Jif peanut butter. Known for Twinkies, Ding Dongs, and Donettes, Hostess has survived decades of economic cycles and two bankruptcies. Something To Consider: The pandemic spurred a significant increase in snacking and making coffee at home.
🇻🇳 Vietnam: President Biden arrived in Vietnam on Sunday to strengthen diplomatic ties with the Southeast Asian nation. Amid tensions with Beijing, the trip is also seen as a U.S.' attempt to build relationships to reduce reliance on the China. Something to Consider: Before departing Vietnam, President Biden visited the John McCain memorial to pay tribute to the late Arizona Republican senator, saying, "I miss him. He was a good friend." McCain served in the Vietnam war as a Navy pilot and was held captive for more than five years at a prison in the country.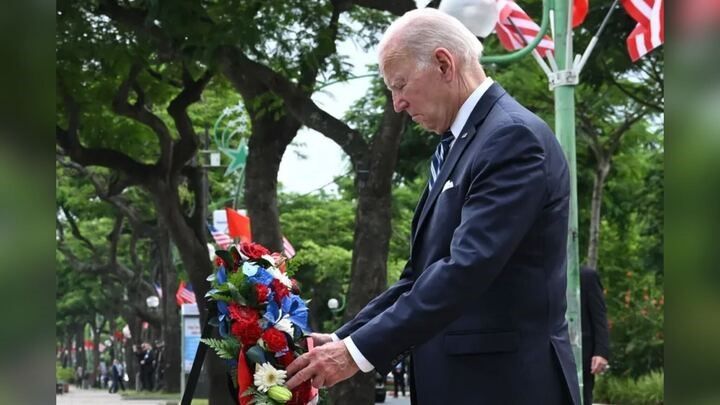 ---
🎾 SOMETHING INSPIRING
"But I realized God put you through tribulations and trials and that makes this moment even sweeter than I could have imagined."
American tennis player Coco Gauff claiming her first major title at the U.S. Open on Saturday. Gauff, 19, "is the first American teenager to win the country's major tennis tournament since Serena Williams in 1999" (The Associated Press). The two-week tournament ended Sunday as Novak Djokovic won his fourth U.S. Open (and 24th major career win). Both champions walked away with a trophy and $3 million in prize money.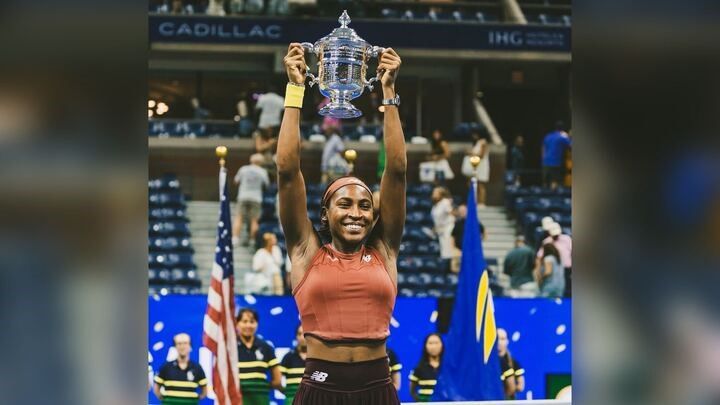 ---
🎶 SOMETHING COOL
"It was an extension of himself, his vehicle of creativity."
Mary Austin – close friend to the late Queen frontman, Freddie Mercury – describing the performer's piano used to write some of the group's most famous songs. The 1973 Yamaha baby grand piano was sold at an auction this past week for more than $2 million, breaking a record for the highest price paid for a composer's piano, according to auction house Sotheby's.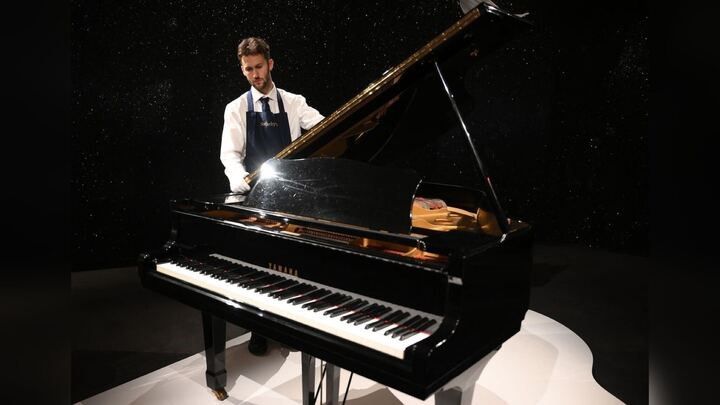 ---
Thank you for becoming an "insider" and supporting SmartHER News! Your contribution helps us power a platform dedicated to nonpartisan news and real news, for real people. ❤️ Share our story with a friend!
That's the SCOOP ~ Have a great week!
🍦
Jenna
This post is for paying subscribers only