From the threat of one of the largest union strikes in American history to "Unidentified Anomalous Phenomena," to a nuclear state with nuclear threats and the bigger picture about why the current investigations into Hunter Biden and former President Trump REALLY matter.
---
"And soon we shall bid adieu to the twitter brand and, gradually, all the birds."
Twitter owner Elon Musk on the social media company's logo switch from the iconic blue bird to an "X." Musk, who acquired the company in 2022, changed the legal name of the company from "Twitter Inc." to "X Corp" in April. The latest rebranding effort is said to be part of Musk's plan to create an "everything app." (P.S.: Musk has a thing for the letter X – like SpaceX, and X.com – which later became PayPal. Even one of his ten children is named X).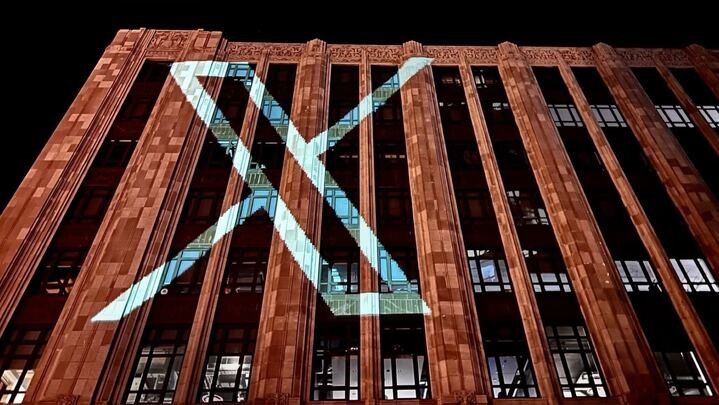 ---
🗓 THE WEEK AHEAD:
Monday: United States Secretary of State Antony Blinken will begin a trip to New Zealand and Australia with the goal of discussing cooperation and security in the Pacific region ("Secretary Blinken will also cheer on the U.S. Women's National Team at the FIFA Women's World Cup," the State Department notes.).
Tuesday: President Joe Biden will sign a proclamation creating a national monument honoring Emmett Till, a Black teenager who was lynched in 1955 in Mississippi as well as his mother; his murder, and his mother's advocacy, helped ignite the civil rights movement.
Wednesday: Officials at the Federal Reserve – otherwise known as the nation's central bank – will announce whether they will raise interest rates. Many experts are expecting a bump in rates which means borrowing costs would increase. Also, President Biden's son Hunter Biden is scheduled to plead guilty to tax-related misdemeanors (more in the cheat sheet below). Plus, a House subcommittee will hold a hearing regarding unidentified anomalous phenomena – aka UFOs.
Thursday: President Biden will host Italian Prime Minister Giorgia Meloni at the White House.
This post is for paying subscribers only