From "bomblets" to enduring love and a few trips in between:
"Ladies and gentlemen, please, if you are opening a bottle of Champagne don't do it as the player is about to serve. Thank you."
Australian umpire John Blom after a cork popped during Russian tennis player Anastasia Potapova's serve at Wimbledon. Potapova, who is currently ranked 23rd in the women's draw, smiled and nodded as the announcement was made.
---
🗓 THE WEEK AHEAD:
Monday: Lawmakers return to Capitol Hill after taking a two-week long recess. A few major topics to tackle: The annual spending bills, military programs, agriculture and food-aid policies, and airport management. On the other side of the pond, United States President Joe Biden met with King Charles III at Windsor Castle earlier today; he also met with with United Kingdom Prime Minister Rishi Sunak. Both meetings are intended "to further strengthen the close relationship between our nations," according to the White House.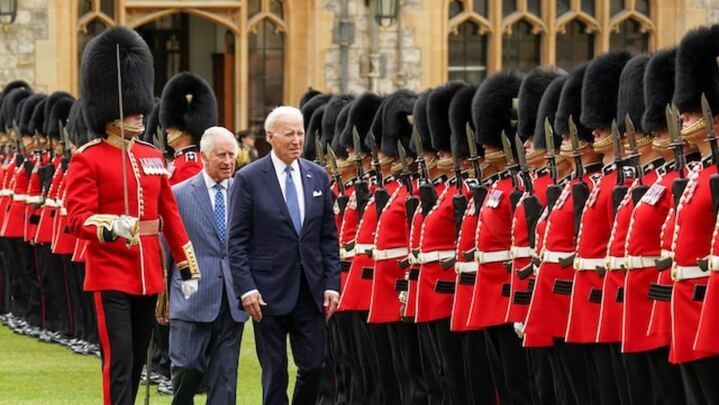 Tuesday: NATO (North Atlantic Treaty Organization) leaders will kick off a two-day summit in Lithuania. It was also on this day in 1804 that Alexander Hamilton and Aaron Burr dueled it out in New Jersey, ultimately resulting in the death of Hamilton. The Library of Congress explains, "This tragically extreme incident reflected the depth of animosity aroused by the first emergence of the nation's political party system."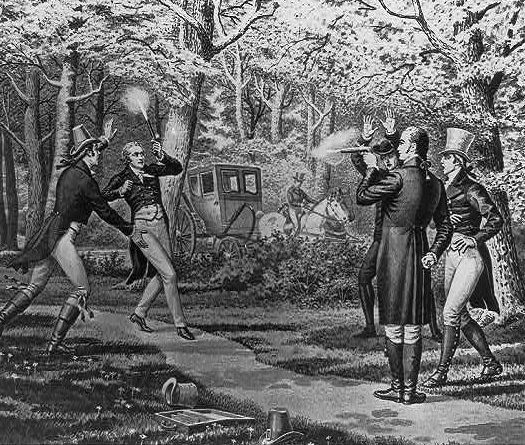 Wednesday: President Biden will deliver a speech at the NATO summit. Meanwhile stateside, the Consumer Price Index – a helpful data point regarding the state of inflation – will be released. This data may influence whether the Federal Reserve (the U.S.' central bank) will increase interest rates. Looking back on history, American literary figure Henry David Thoreau was born on this day in 1817; he famously lived two years at a cabin he built, later reflecting in his book Walden: Or, Life in the Woods (1854): "I went to the woods because I wished to live deliberately, to front only the essential facts of life, and see if I could not learn what it had to teach ..."
This post is for paying subscribers only