"I'm up for a cage match if he is lol."
Twitter owner Elon Musk tweeted last week in reference to Facebook founder Mark Zuckerberg, who has recently shared more about practicing jujitsu on his Instagram account. Zuckerberg replied on Instagram stories, "Send me location," to which Musk said, "If this is for real, I'll do it." The center of this online tension? Maybe just a friendly jousting OR Zuckerberg's plans at Meta (Facebook's parent company) to roll out a Twitter rival... ? However, whether two of the world's wealthiest people will actually meet in the octagon is TBD. As The Wall Street Journal's Jason Gay writes: "No, I don't think Mark Zuckerberg is going to fight Elon Musk in a steel cage. And yes, this is why I worry Mark Zuckerberg is going to fight Elon Musk in a steel cage."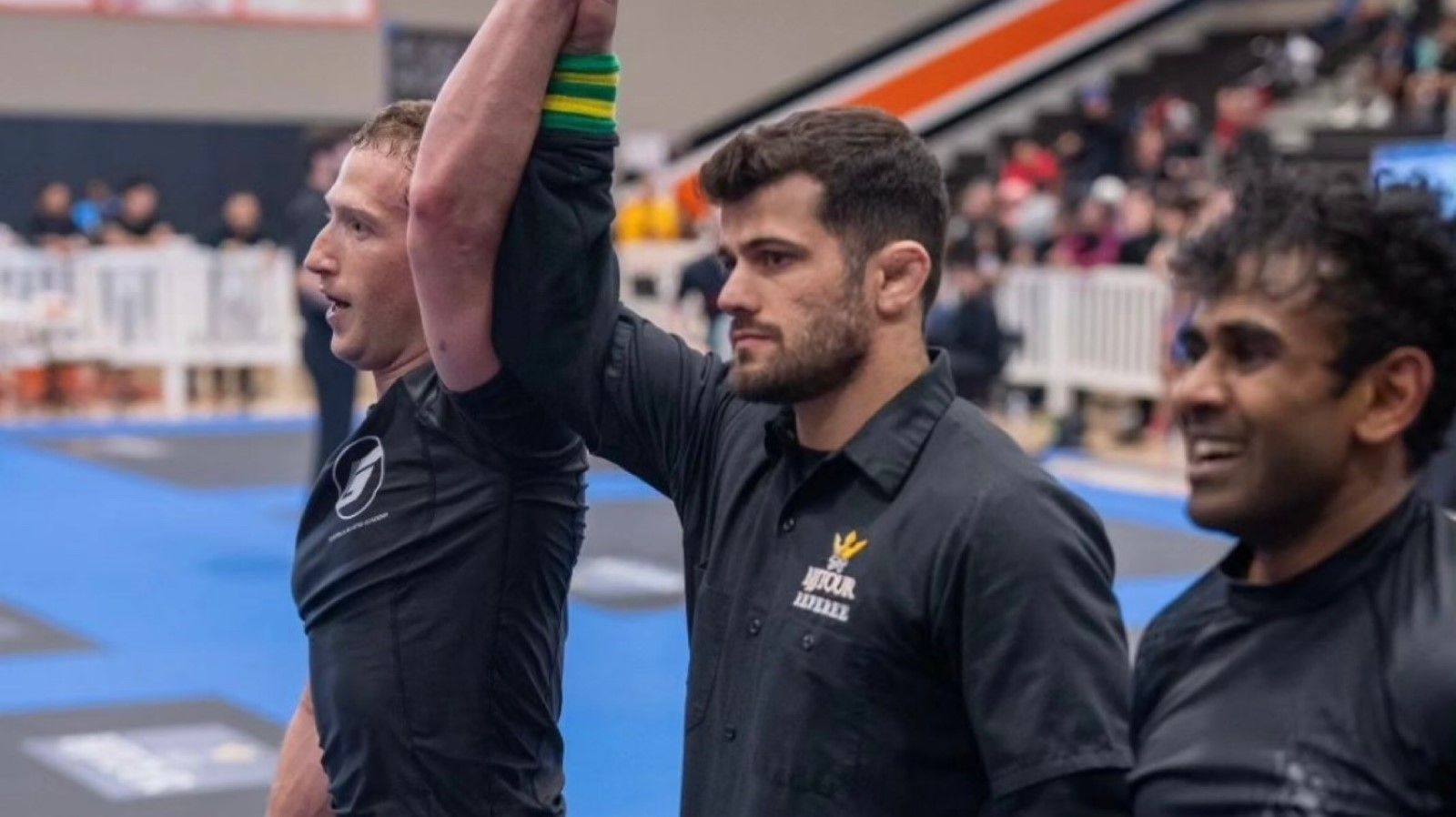 ---
🗓 THE WEEK AHEAD
Monday: President Joe Biden will launch the second round of his "Invest in America" tour to tout infrastructure and manufacturing investments the White House has made in recent years. Meanwhile, the GOP field for presidential candidates continues to grow with the addition of former CIA officer and former congressman Will Hurd (R-TX) jumping into the race.
Tuesday: The Supreme Court is expected to issue rulings (and likely on other days this week, too). More in the cheat sheet below! Meanwhile in Miami, the aide charged alongside former President Donald Trump in the classified documents case, Walt Nauta, will be arraigned. And on this day in 1829, British scientist James Smithson died, leaving an endowment for what would eventually become the Smithsonian Institution. Read the fascinating story about Smithson, who never set foot in the U.S., though ended up funding one of America's most prominent museums and research facilities.
Wednesday: On this day in 1969, the Stonewall Uprising began; it was a six-day conflict that started when NYPD officers conducted an early morning raid at the Stonewall Inn, a popular gay bar in New York City. The Stonewall Uprising contributed to the establishment of what is now Pride Month.
Friday: The halfway point of 2023! On this day 1864 during the height of the Civil War, President Abraham Lincoln granted Yosemite Valley to California with specific orders to preserve it for future generations of Americans. In 1906, Yosemite Valley was integrated into the Yosemite National Park, which is now one of the most visited National Parks in the country.
This post is for paying subscribers only