"Hearing the national anthem, it definitely hit different."
WNBA player Brittney Griner, reflecting on her first time back on the court after her wrongful detainment in Russia for nearly 10 months. Her team, the Phoenix Mercury, played a preseason game over the weekend – the full season starts this week: "I'm grateful to be here, that's for sure," Griner said. "I'm not going to take a day for granted." Meanwhile, reports have surfaced about a potential prisoner swap for other wrongfully detained Americans.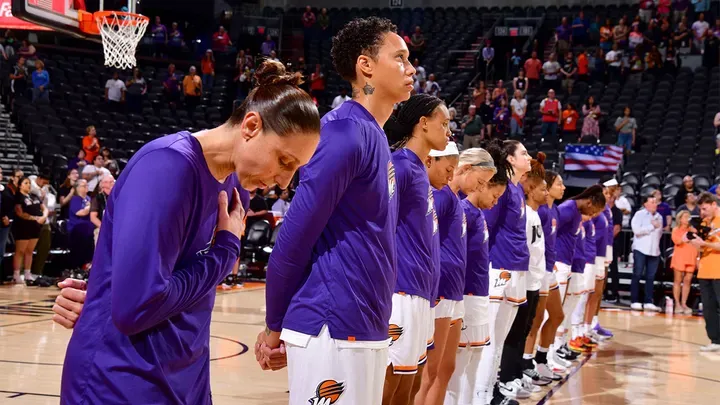 🗓 THE WEEK AHEAD
Monday: Ukraine's President appeared in London for a surprise meeting with the British Prime Minister (see photo below). The gathering followed a series of other meetings with European leaders, such as France's President Macron, Germany's Chancellor Olaf Scholz, Italy's Prime Minister Giorgia Meloni, and Pope Francis. Timing: Several European countries, including the U.K., France, and Germany have announced additional aid to Ukraine in recent days.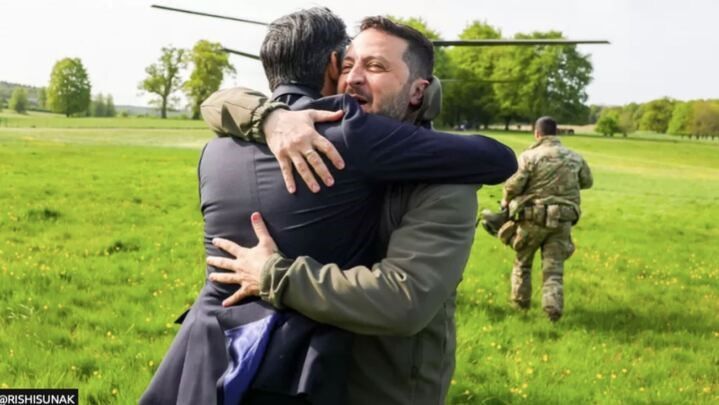 Tuesday: A Senate Judiciary subcommittee will hold a hearing titled, "Oversight of AI: Rules for Artificial Intelligence." The Chief Privacy and Trust Officer of IBM and the CEO of OpenAI, which is behind the popular (AI) artificial intelligence chatbot "ChatGPT" will appear. The hearing is the first of its kind regarding AI and its potential impacts (from replacing American jobs to other effects of the quickly changing technology). Also happening in Congress, former executives of Silicon Valley Bank and Signature Bank – both of which collapsed earlier this year – will testify before a Senate committee. Plus, the Cannes Film Festival, AKA "a showcase of the world's best cinema,"  begins in the South of France.
This post is for paying subscribers only