"The jungle saved them."
Colombian President Gustavo Petro on four Indigenous children – ranging in ages from 13 years old to 11 months old – survived on their own for 40 days after a plane crash in the Amazon rainforest. Three adults, who were also on the small plane flying between remote villages, all died from the crash. The children survived on cassava flour and fruit while government authorities and indigenous people spent more than a month searching for them.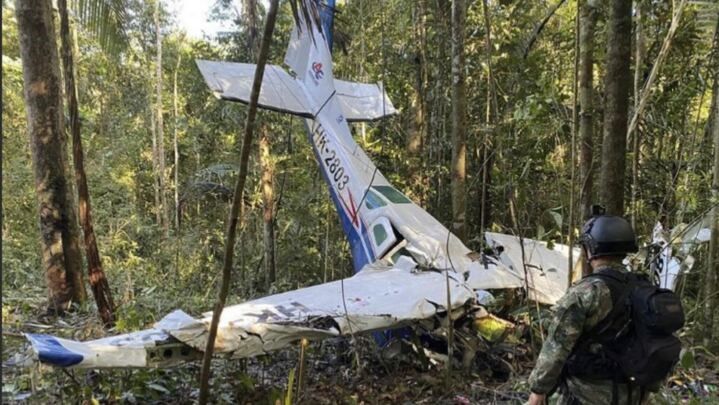 ---
🗓 THE WEEK AHEAD
Monday: President Joe Biden hosts NATO's secretary general, Jens Stoltenberg, at the White House on the same day historic wargames commence (more below). And, on this day in 1929, Anne Frank was born in Germany. It was on her 13th birthday in 1942 that she received her famous diary.
Tuesday: Former President Donald Trump will be arraigned in federal court in Miami (more in cheat sheet below!).
Wednesday: Flag Day! On this day in 1777, the Continental Congress approved the design of the American flag. The designer of the flag remains one of the great mysteries in U.S. history, however, you can read about what we *do know* here. P.S. Did Betsy Ross sew the first American flag? Check out our fascinating interview with the director of the Betsy Ross House, Lisa Moulder, HERE!

Plus ~ Federal Reserve officials will meet and announce whether they will increase interest rates for the 11th consecutive time or keep them as-is; many expect them to temporarily pause interest rate hikes.
This post is for paying subscribers only